Jess is one of our volunteer Fundraising Ambassadors based in the North East of Scotland. Earlier this year Jess took on her first big fundraising event and did an amazing job. Many may feel daunted by organising a big event but it can so rewarding to see all your efforts come together to bring people a great night whilst making such a difference to children in the slums of Uganda. Read her blog to see what she learned as she took on this challenge.
Seven lessons I learned from organising a fundraiser. By Jess Copner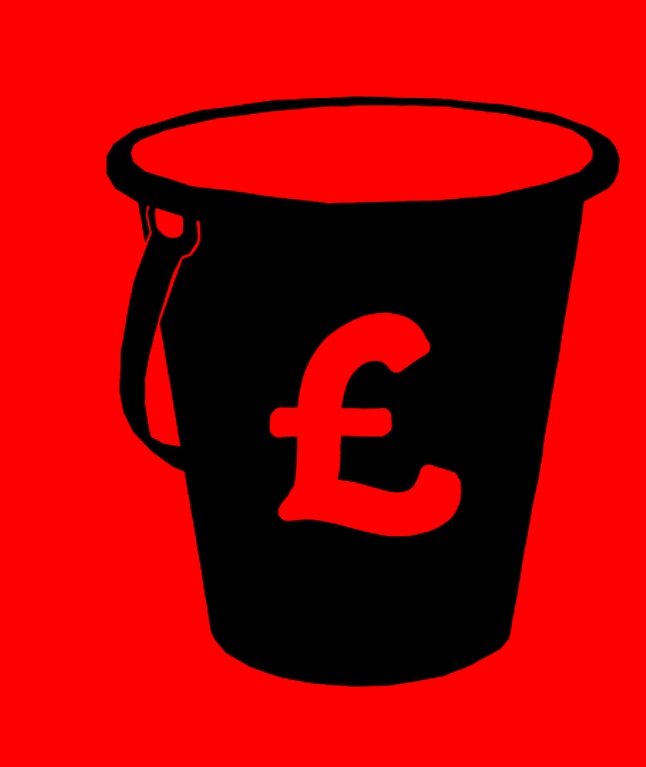 Could You Fundraise for us?
Earlier this year I helped organise a fundraising ceilidh. It was a rollercoaster ride where at times I was overwhelmed by people's kindness and generosity and then at others, I was waking up in the middle of the night petrified no one was going to show up. Here's a few lessons I learned from the whole experience and which I would recommend to anyone considering doing a fundraiser.
1. Give yourself time
You need to start planning early in terms of booking venues, getting yourself in people's diaries and ensuring there's no big events going on at the time you've chosen. I made the mistake of not checking out sports events and I lost a lot of potential guests because they had all gone to watch the rugby.
2. Talk to people who have done it before
I was really lucky and had a lot of fantastic advice and help from people who had organised events before. We sat down and broke down the whole event from calculating costings, catering, drawing a plan of the hall to decorations and where to source the cheapest things. I had no idea for example you had to hire a helium canister and that it cost so much! Decide now on your ticket price, what you will need to break even and where people will access their tickets.
3. Get started early on getting prizes
You need to start thinking about your raffle prizes early. I sent off a mail shot to all the local and not so local businesses about 3 months before and followed up where possible with a visit. Prepare for people saying no but you will find that people can be generous in lots of ways. I had vouchers given to me from the local butcher, café and hairdresser for example. Try and use any personal connections you have and if possible, get a standout first prize. One company I approached because I had a personal connection with them, and I was given a hotel stay with dinner! People really wanted this prize and bought lots of raffle tickets to get it. Don't forget to write thank you letters to everyone who donates a prize. I made up a little leaflet for the tables on the night and listed all the prizes and who had donated them.
4. Use different ways of publicising your event
A friend designed a colourful and eye-catching poster and that formed the basis of the publicity for the event. Get it posted on facebook and get your friends to keep liking it. About 3 weeks before the event I went around the town and asked to put the poster in shop windows. It was another good opportunity to invite people to come along. I also went on local radio and asked the local church if they could also publicise it. I invited people from work too and sent an email to everyone I knew.
5. Hold your nerve when you get sales jitters
I didn't realise that factors such as pay day and the fact that people generally leave things to the last minute would be so stressful. The final week or so leading up to your event, people who say they will go, inevitably still haven't got round to buying your tickets. It's simply not a priority for them and you will just need to hold your nerve and keep asking people to buy them. I hand delivered a fair amount of tickets at this stage to get the sales.
6. Think about how you dress the room
I was very lucky and had some great help from friends and family with setting up. You want to create the wow factor when people come into the event and balloons are a cheap and effective way of making a hall feel special. I got Kids Club Kampala colours and had bunches of balloons over each table. I used empty wine bottles with cheap string lights to give a nice ambience and made sure that each table had information about the charity, donation envelopes and a mailing list sheet. I roped my kids into manning a craft stall and had the raffle prizes on display.
7. Make lots of opportunities for people to give on the night
You need to buy more books of raffle tickets than you think. Choose different colours as people will often ask for one of each. I bought 5 books and sold them for £1 a strip or 6 strips for a fiver. People love a raffle and often buy a lot. Have someone to help with folding the strips ready for the draw. Have other games too, such as heads and tails where people play to guess the turn of a coin. Rolling £1 coins to get closest to the whiskey bottle is also a good one. Don't forget to put on videos and have speakers about the charity. Go around all the tables and chat to people about the impact their donation would make.
Above all, try and enjoy the event. I did a ceilidh and it was a great feeling at the end of the night to join in with dancing. It was an amazing surprise to find out the next day, I had raised much more than I expected.
If you are planning a fundraiser good luck!